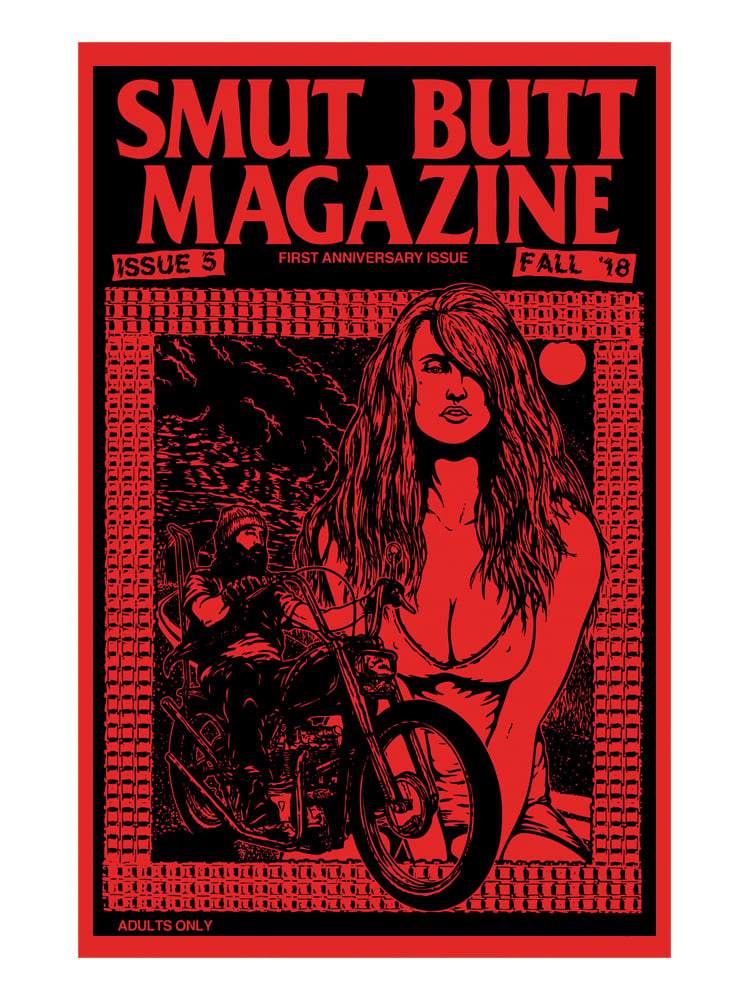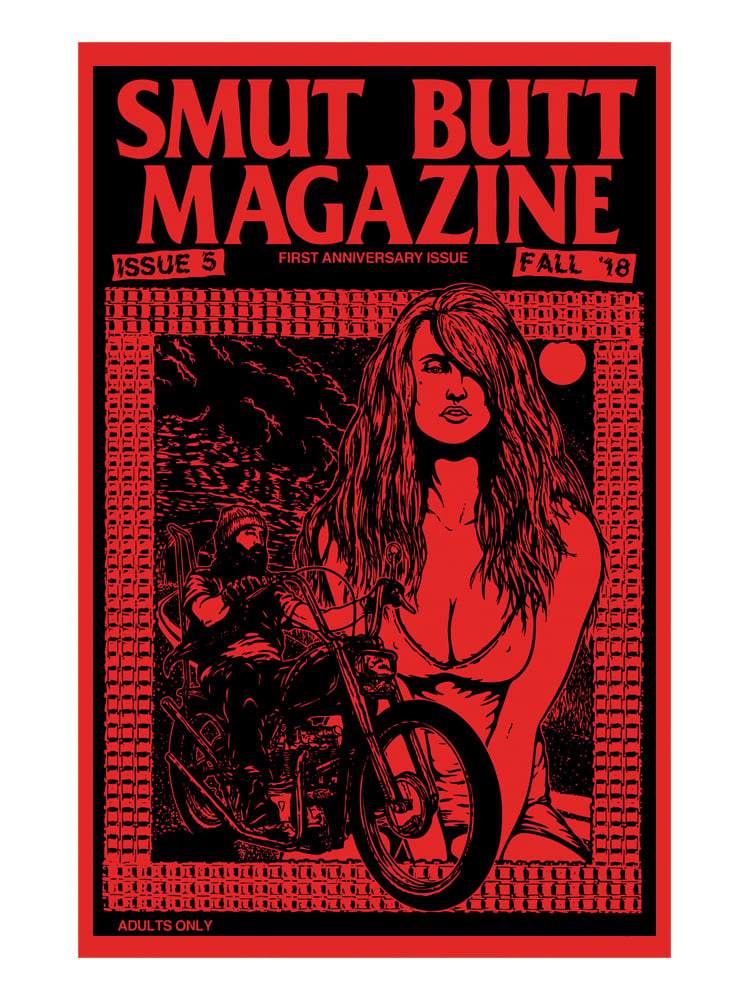 SMUT BUTT MAGAZINE ISSUE 5 DIGITAL DOWNLOAD
$7.00
THIS IS A DIGITAL PDF DOWNLOAD VERSION OF THE THE FIFTH PRINT ISSUE OF SMUT BUTT MAGAZINE: FIRST ANNIVERSARY ISSUE!
WITH THIS PURCHASE, YOU RECEIVE THREE DIGITAL DOWNLOADS OF THE MAGAZINE. IF YOU INTEND TO SAVE THE FILE, DOWNLOAD IT TO YOUR DESKTOP OR LAPTOP COMPUTER. OPENING THE FILE ON A TABLET OR SMART PHONE MAY OPEN THE FILE IN A WEB BROWSER, COUNTING AS A DOWNLOAD.
FEATURED EVENTS: BORN FREE TEN, HARD TIMES CHOPPER SHOW, FUEL CLEVELAND / FLAT OUT FRIDAY AND GEORGIA GRUNDLE RUN
FEATURED INTERVIEWS WITH: NICK RESTY AND NISSE SHOVELHEADBANGER
OTHER FEATURES: BIKER FICTION, TATTOO FLASH BY ATOM AKER, BERG'S BIKER BEAUTIES, GOOD GIRL COMICS, CHEMICAL ANALYSIS: RECENT WORK FROM SCOTT HOEPKER OF CHEMICAL CANDY CUSTOMS, READERS' RIPPIN' RIDES, SMUT BUTT FEATURED MODEL: STEVIE, "BLACK TAR AND THE YELLOW PINTO" BY: FINGERS AND FEATURED RIDER: KENDALL LUTCHMAN
ILLEGAL DISTRIBUTION OR REPRODUCTION OF DIGITAL MAGAZINE FILES IS STRICTLY PROHIBITED. ALL CONTENTS ARE COPYRIGHT GG STUDIOS LLC OR ADVERTISERS/CONTRIBUTING WRITERS, ARTISTS AND PHOTOGRAPHERS.