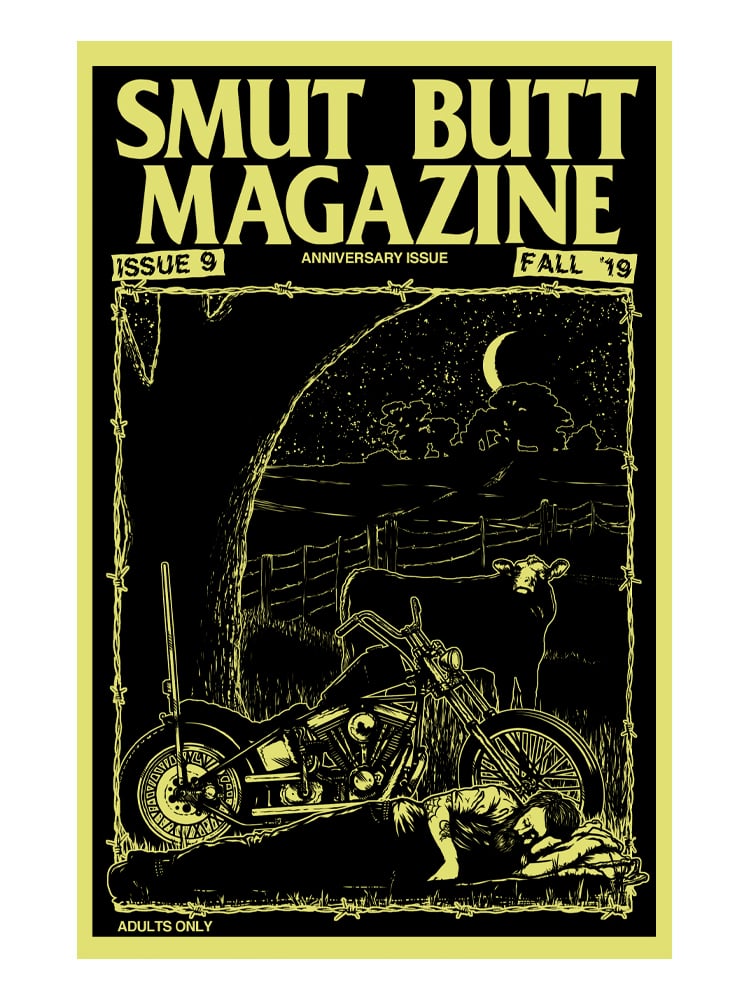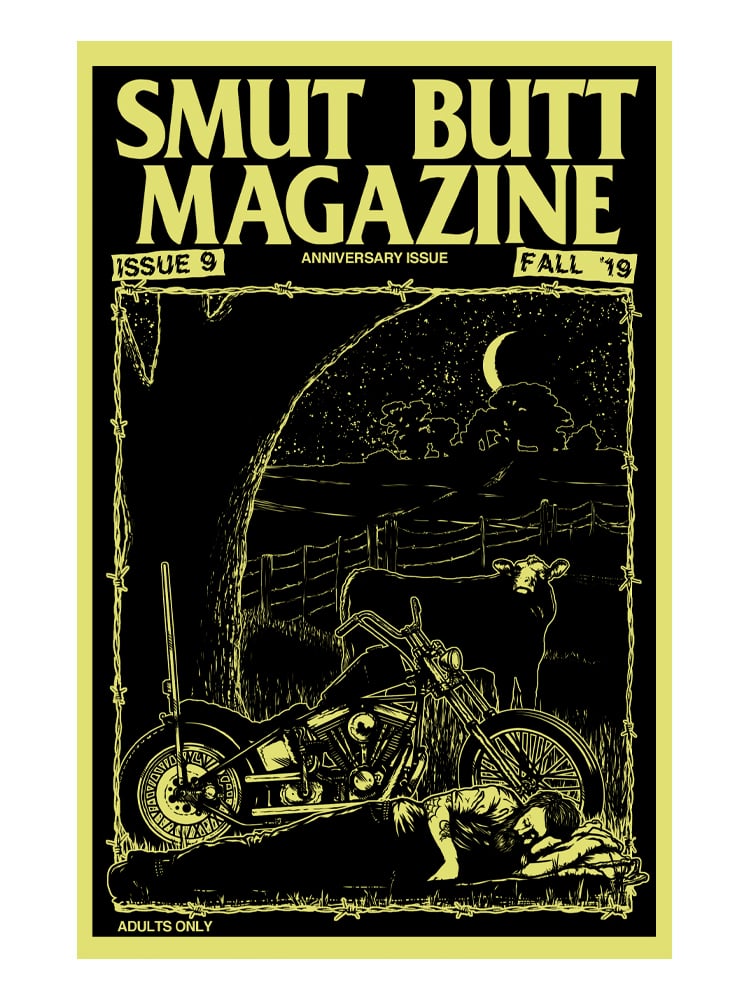 SMUT BUTT MAGAZINE ISSUE 9 DIGITAL DOWNLOAD
$7.00
THIS IS A DIGITAL PDF DOWNLOAD VERSION OF THE NINTH ISSUE OF SMUT BUTT MAGAZINE.
FEATURED EVENTS: BORN FREE 11, FUEL CLEVELAND, GEORGIA GRUNDLE RUN AND THE CYCLE ZOMBIES VAN AND BIKE SHOW
FEATURED INTERVIEWS: DEREK SIKES AND JENN (FLASH FIVE / FEATURED FLASH AND FAST FIVE)
OTHER FEATURES: BIKER FICTION, CHEMICAL ANALYSIS: RECENT WORK FROM SCOTT HOEPKER OF CHEMICAL CANDY CUSTOMS, SHOW NO MERCY COVEN CODEX, READERS' RIPPIN' RIDES AND SMUT BUTT FEATURED MODEL: TIANA
ILLEGAL DISTRIBUTION OR REPRODUCTION OF THIS MAGAZINE OR THE DIGITAL FILE IS STRICTLY PROHIBITED. ALL CONTENTS ARE COPYRIGHT GG STUDIOS LLC OR ADVERTISERS/ CONTRIBUTING WRITERS, ARTIST AND PHOTOGRAPHERS.